Wild rose has been known throughout history as a powerful ally of beauty and youthfulness. It's a wild shrub from the rosaceae family. Its seeds are used to produce oil that is famous for its beneficial effects on the skin. Wild rose fruit oil has been used for centuries in South America for healing and skin and hair care, and its action was scientifically confirmed back in 1983 at the Faculty of Chemistry and Pharmacology in Chile.
How oil is obtained
The fruits of the wild rose (rosehip) are first dried at a temperature below 80°C in order to preserve all the medicinal properties. The seeds are then separated from the rest of the fruit, crushed and, by cold pressing, the crude oil of the seeds of the wild rose fruit is obtained. The oil gets its characteristic golden reddish to red color thanks to carotenoids.
The wild rose oil can then be refined to extend its shelf life, and can be exposed to temperatures up to 250°C. This reduces the healing properties and therefore cold-pressed unrefined oil is of the highest quality. The most commonly used varieties are Rosa Canina and Rosa Rubiginosa, which grow wild in the Andes in South America.
It contains powerful substances
Wild rose fruit oil is extremely rich in omega-3 and omega-6 essential fatty acids that regulate skin elasticity and carotenoids. It contains lycopene and vitamins A, C and E, antioxidants that neutralize free radicals and act against wrinkles, skin aging and scarring. Thanks to vitamin C, the oil brightens and evens out the complexion and is an excellent natural treatment for hyperpigmentation.
Gamma-linolenic acid preserves the healthy skin barrier, regenerates cells and protects the skin from harmful external effects and premature aging.
Wild rose fruit oil contains a high concentration of retinoic acid, a retinol derivative (vitamin A) that has been clinically proven to regenerate the skin, repair damaged tissue, reduce scarring, heal wounds, relieve burns and eczema problems, and accelerate acne healing.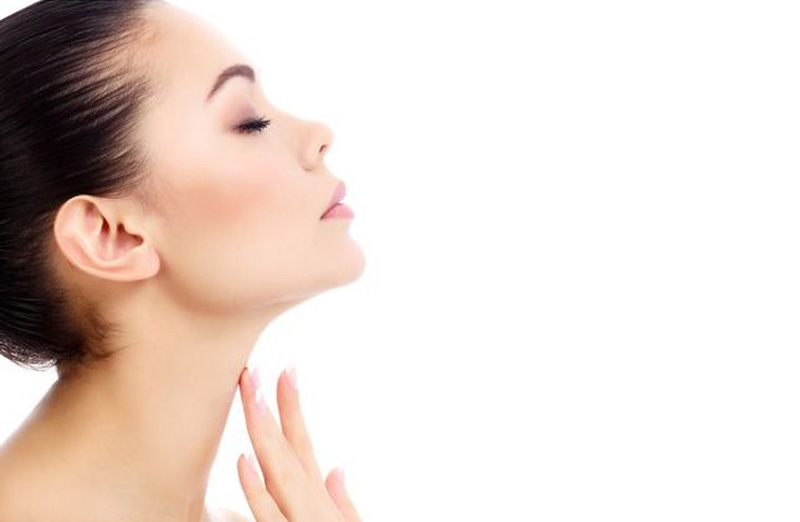 Blessing for the skin
Wild rose fruit oil is great for all skin types, especially for dry skin and against wrinkles. Due to its great ability to regenerate cells, this oil is widely used in various cosmetic and dermatological preparations and treatments. Cold pressed wild rose fruit oil hydrates and revitalizes the skin, increases elasticity and stimulates collagen production.
Due to its exceptional composition, it's used to remove wrinkles, stretch marks, scars, hyperpigmentation, keloids and age spots, burns and skin damaged by UV rays. It also helps with inflammatory skin conditions such as dermatitis, eczema, vitiligo, seborrhea, psoriasis, acne rosacea and atopic dermatitis. Wild rose fruit oil removes dermatoheliosis or photoaging – changes in the skin caused by excessive sun exposure, such as wrinkles and thinned skin, increased pigmentation, redness and visible veins.
Studies have shown that regular use of this oil can significantly reduce wrinkles, stretch marks, hyperpigmentation and even scarring, all of which can even disappear completely after 6 months of regular use. The oil is truly exceptional and versatile, and a welcome aid in our skin care.
Immortella Face Serum contains a rich combination of vegetable oils of wild rose, jojoba and evening primrose. It effectively nourishes the skin, regenerates it and acts on the visible signs of aging. It strengthens and rejuvenates the skin and restores its shine. It's suitable for all skin types, especially for dry skin and skin with visible wrinkles.
Immortella dry oil is a fast absorbing anti-age body oil. The combination of vitamin E and wild rose, argan and immortelle oils revitalizes, deeply hydrates, soothes and makes the skin firm and silky. It's intended for dry and mature skin